Social media or social networking is no doubt, the future. There are quite a lot you can gain from social media. And just as you know, what has advantages, has disadvantages.
With the invention of social media and social networking services, having to meet and date people have become much easy. Shy peeps who can express themselves better via chats and calls can now feel among.
Here on this post, I'd be be talking on best 4 social networking apps through which, you can get to meet and date people for free on Android and iOS. Who knows, you could find your better-half on any of these social networking apps.
Don't be surprised if you don't find the likes of Facebook and Twitter on the list. I consider those to be social media services than social network services.
Best 4 Social Networking Apps To Meet and Date People Online
#1. Badoo
Badoo has been around for a long while. And through the time, the social networking service has maintained being one of the top free apps through which, you can get to meet and possibly date people online.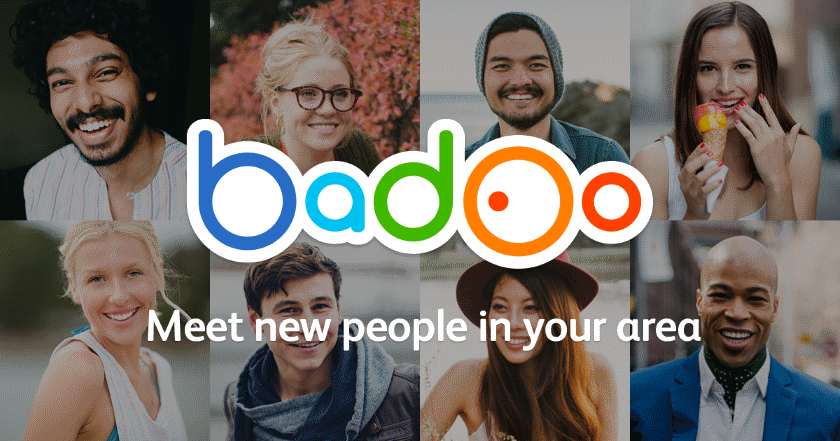 The app is free to download and use. It's also available on both Android and iOS. As expected, the service has some paid plans. Likes of being featured, rise to top almongst others, require 100 credit each. You can choose to buy credit via PayPal, your credit or debit card and more interestingly, through credit on your phone.
Being able to buy credit using your mobile phone anytime however, requires the use of a computer. More so, it's the cheapest means of buying credit on the social network.
#2. HitWe
I first got introduced to HitWe sometime last year. 2016 to be precise. And so far, the social network service has proven to be worth it.
Downloading and using HitWe is also free. The social network unlike Badoo, displays contextual ads. However, the service recently introduced some paid features. Likes of removing ads, being able to chat with top users and more. Payment on HitWe isn't as flexible as it is on badoo.
#3. Tinder
Tinder is another social network service that has been around for a while. I have only tried tinder a few times and the possibility of meeting people on the service is on the legit side.
Using Tinder is also free. However, being able to swipe through profiles without being limited requires payment. Of course, you can swipe through profiles and either like or nope as a free user but there is a limit to the number of swipes daily.
#4. Instamessage
I personally haven't used instamessage. However, I have heard some people say they've had success with the networking app.
Based on my little research and observation, using instamessage requires you have an active instagram account.
So, there you have it. My Best 4 social networking apps to meet and date people online for free. One advice though, be friends and get to know each other better before moving to the next level. If there's any other social networking service you've had success with, please share using the comment session.