Can we talk about the best android apps to stream and download movies and TV shows for free in 2018? Shall we? Great!
Over the past few weeks, I have written on a couple of sites where you can download movies and television shows. The latest being pagalmovies.
I have also in the past, talked on a few Android apps that allows you download films and shows for free and just about 3 for iPhone users. Guess I'd have to make a comprehensive list for iPhone users, next. If you are interested in that, be sure to let me know using the comment session.
Lately, movies are often being released. And for the most part, it is required of us to visit the cinemas to watch the movie. While this is often advised, for some of us, we'd rather sit home and watch the same movie. Other times, we want to still be able to watch the movie on my phone despite watching it at the cinemas already. Am I correct?
Thankfully, there are a few apps that allows us watch those blockbuster movies for free. There are also a few sites that allows you do same.
On this post, I will be talking on the best movie apps to download movies and televisions shows on Android. Ready? Let's Go!
Best Android Apps To Stream and Download Movies and TV Shows For Free
While there are premium services like Netflix, iFlix and the rest that allows you stream and download movies for offline viewing, most of the android apps I'd be stating here, are completely free to use. Without further ado, these are the best android apps to stream or watch and download movies and TV shows online for free.
1. Crackle
Crackle has been around for quite some time now and they aim to be around for a really long time. The service allows you watch movies online for free via the app.
On crackle, there are loads of movies to actually stream including likes of big daddy, Mr. Deeds, Snatch and more. If you aim to download the latest blockbuster movie like infinity war, Rampage and the likes, this isn't the app to use. Continue reading for the best in that regards. I've got you, trust me!
However, if you aim to sit back, relax and watch online movies on your phone, crackle is definitely one app to check out.
2. YouTube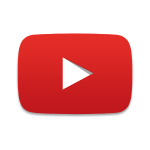 Surprised? Don't be. YouTube is known to be a video sharing platform. And as such, there are millions (if not more) of videos to consume on the platform.
I know what you are thinking. Videos cannot be downloaded on YouTube, right? Well, no. Even YouTube has incorporated the download function in its app. Other than that, in this time and age, being able to download videos on YouTube to your phone is really easy.
So, how do you get to watch movies online via YouTube? Well, if you are looking to watch the latest blockbuster movie or TV show on YouTube, you'd most likely get disappointed. However, think of that old favorite movie of yours. The one you watched a couple of years back or missed out on. Now, go on the YouTube app and search for it.
Found it?
Great!
I personally tend to resort to YouTube to watch really old movies and TV shows. Likes of Jackie Chan and Jet Li Movies. Is evil cult also your favorite movie from Jet Li? Guess what? It's on YouTube. Feel free to thank me.
Download YouTube App For Android
3. Showbox
If you've been into the business of watching films and TV shows online, you do not expect this list to be complete with showbox. do you?
Showbox appears to be my personal favorite. Not only can you stream latest movies and TV shows on the platform, being able to download them also works. What's more? Showbox app tend to share the latest news and happenings in the movie world. This is definitely, an app for movie enthusiasts.
Think of that latest blockbuster movie that is probably still showing in the cinemas. Tomb Raider? Black Panther? Pacific RIM? Rampage? they are all on Showbox as at the time of writing this.
Another interesting feature with the app, is the ability to automatically download new episodes of your favorite TV show when connected to a WiFi network. Movies and TV shows on this platform are often in HD and FHD quality.
Sadly, the app isn't available on the Google play store. Thankfully, you can still download the app on your Android phone. Just be sure to enable download from external sources.
4. Bobby Movie App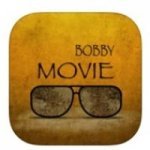 Another favorite of mine. Bobby movie in my opinion, goes hand in hand with Showbox. Why? Well, sometimes, movies get updated on bobby movie faster than they do on showbox. This isn't a norm though.
Besides, being able to stream on Bobby movie based on my personal study, is faster compared to showbox. However, I tend to have issues with being able to download on Bobby movie. For this reason, I definitely often revert back to showbox for downloads. Especially when I intend downloading movies online in HD or FHD quality.
Bobby movie is definitely recommended if you aim to stream the latest blockbuster movies on your Android phone. The app is available across different platforms; Android TV Box, iPhone.
5. Google Play Movies
You didn't know Google has its movie streaming service? The company also have a music streaming service called Google Play Music.
Google Play Movies was/is meant to compete with Netflix and the likes. But, does it seem like the service reaches up to pal?
Unfortunately, most movies on Google Play Movies are not exactly free. There are a few free ones though. The good news however, is the fact that you can download these movies on your Android phone for offline viewing. More so, you are dealing with a legitimate platform here.
If interested, Google has an instruction on how to download from the platform. That way, you can watch movies when offline.
Download Google Play Movies APK
6. Tubi TV
Tubi TV is another app that allows you watch movies online. The service has been online for a while now. While some of the apps mentioned above are not exactly legal, Tubi TV is.
Hence, if for some reason, you'd rather prefer watching movies online from a legal source, this is perhaps the app to download. Same as some of the apps listed above.
However, you really shouldn't expect latest blockbuster movies or recent TV shows on this platform. For the most part, you'd get a truck load of movies to watch. Interesting ones, I should add. Being able to use the app requires registration and yes, it's free to use.
7. Popcornflix – Great Movies Free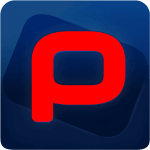 Popcorn has got over 1000 movies in its database hence, you can't possibly go wrong with this platform.
Just like Tubi TV, CRACKLE and the likes, the service has been available for quite some time now. On the app, you can search for movies through genres, date release and more. Being able to search for movies on the platform is also part of the bargain.
Despite the huge database, movies on the platform are often updated from time to time. Hence, it's probably a better idea to check often if you want to catch up on old movies and TV shows.
Download PopCornFlix Android App
8. Kodi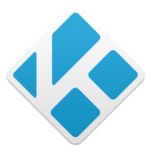 Kodi is no doubt, another movie streaming app I have come to love. Not exactly on my android phone, but on my android TV box. To be candid, I do not exactly use the app on my android phone. I however, tend to use it a lot on my android TV box. It's actually one of my go-to-app on the device.
The app allows you stream movies and TV shows for free. While this is an awesome app to install, it can be a little confusing to work with for the first time. It takes some getting used to.
However, after being used to how the app works, you should be fine. In-other to stream TV shows and movies on Kodi, you will need to install an add-ons. My personal favorite movie add-ons for Kodi, is Neptune uprising. I already wrote on how to install Neptune uprising plugin on Kodi. I recommend you check that out.
Bare in mind though, being able to download TV shows or movies on Kodi is not feasible. However, depending on the add-on you choose to install, streaming movies and TV shows online on the app, works well.
9. Stremio
Stremio over the years, has grown and still growing. Somehow, I tend to still find issues with spelling the name correctly. Sounds kinda confusing, right?
Stremio has grown to be known as an alternative to Kodi. The app works in almost similar manner. How? It requires add-ons for you to actually stream televisions shows and movies for free. Without add-ons, you still can. However, you'd need to subscribe to a premium service from your favorite video streaming service.
I already wrote on the Stremio service and the best add-ons to install. Hence, you should check that out as well if interested in what the app offers.
10. Mobdro
Another favorite of mine. Guess I have a lot of favorites, yeah? I know!
Mobdro isn't exactly a movie streaming app. Neither is it strictly about TV series. It's actually an internet streaming platform. What that means is, mobdro is a service that allows you watch TV channels online. Now, that makes it different from other apps already mentioned on this list.
The service has been ongoing for years now. I have known the service since the early days of blackberry and the service is still kicking strong.
I consider Mobdro to be a valid alternative to DSTV. Why? Because you also get to watch live TV channels like you normally would on DSTV. The major difference however, is one requiring internet connection on the part of the end-user and the other not necessarily requiring the same. Well, if using DSTV app, internet is also required to stream TV. However, for the most part, DSTV is known to be a cable network while Mobdro is on online TV network.
There are a few channels on Mobdro which displays movies and TV shows 24/7. Other than movies, there are other programs that can be watched.
Sports? Music? Fashion? There are quite a lot to choose from. And guess the interesting part? The service is free to use. You'd however, have to deal with ads which quite frankly, doesn't seem like much. If you do not want the ads and require other features, the premium service is relatively cheap.
11. Hubi – Streaming and Download
Hubi is another movie streaming app. Not only can you steam movies on the app, you can also download them for offline viewing.
Being able to stream movies online isn't all that Hubi has to offer, TV shows are also part of the bargain. Upon requesting to download a particular movie or TV show, you will be presented with server links to choose from. That way, if one isn't fast, you can decide to switch to another. After all, variety is the spice of life, right?
12. Mega Box HD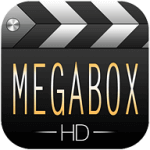 Mega Box HD happens to fall in the same category as showbox and Bobby movie. Hence, if you are in search of an alternative to showbox and Bobby movie, Mega box HD should be on your radar.
The Android app is very small in size. We are talking 1.8MB small. Hence, you really shouldn't be concerned about storage space if deciding to go with the app.
Streaming quality is decent. Quality can be chosen from 360p to 720p. Movies on the app can also be downloaded to your android phone for offline viewing.
13. Flipps – Movies, Music & News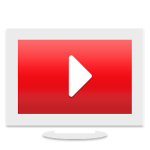 Haven't had enough? Then flipps should be added to your radar.
Flipps HD in simple terms, is an android movie app that allows you watch movies on your phone. Other than being able to stream movies, being able to download those movies for offline viewing is also attainable.
Hence, if you feel the need to include more movie streaming apps in your quest, flipps HD should be added.
14. Yidio : TV Shows and Movie Guide
Yidio is an another Android app I will recommend you download and install if you are a movie or TV show enthusiast.
The app serves as a search online for online content. The service contains quite a handful of free movies and TV shows in place for you to choose from.
The service also poses as a movie guide that allows you keep track of what's new, what's trending and sort. There is also an advanced search box with good filters that should aid you in finding your favorite movie or TV show faster.
Movies and TV shows on Yidio can be retrieved according to producer, Genre and more, depending on what works for me. Being able to request for films is also part of the package. You'd also be notified as soon as your requested film or television show is included on the app.
Download Yidio App For Android
15. Movie Diary App
Last but not least, is an app I newly discovered. Precisely on iPhone. However, the app should be available on Android as well.
Movie Diary app has turned out to be my go-to movie and TV show streaming app on iPhone and like I said, it's also available on Android.
One interesting thing about the Movie Diary app is the fact that it's free and the User interface is very easy to work with. Unlike most free movie streaming services and apps which tend to utilize ads as a means of monetization, I haven't particularly seen any ad on the app.
Latest blockbuster movies and TV shows are often uploaded on the app and whenever that happens, you get notified if subscribed to notifications. When deciding to stream a particular TV episode or movie, you are presented with a number of links to choose from. Really, streaming is fluid based on my personal experience.
In Summary
In summary and in no particular order, here is the list of the best android apps to stream and download movies and TV shows in 2018:
Crackle
Showbox
Mega box HD
Google Play Movies
YouTube
BobbyMovie
Flipps
Hubi
Tubi TV
PopcornFlix
Yidio
Kodi
Stermio
Mobdro
Movie Diary.
Which is the best App For Streaming Movies and TV Shows On Android?
Having mentioned 15 apps that allows you stream and download movies online on your Android phone, you may be wondering, which exactly is the best, right?
Well, we cannot arrive at one answer. However, I'd reduce the number to the ones I would definitely recommend downloading over others. Of course, it all boils down to your exact needs.
If you aim to be up to date with the latest happenings around the movie entertainment world while keeping up with the latest movies and your favorite shows, showbox is definitely the app for you. The link to download is already stated above.
In the same vein, if seeking an alternative that basically allows you stream and download latest movies for free, Bobby movie and Movie Diary apps are basically the way to go.
If however, you care so much about copyright infringement and do not want to be a partaker and for that reason, would rather prefer a legitimate platform for movies, CRACKLE, Tubi TV is the way to go. Bare in mind though, you are not getting the latest television shows and movies on these platforms.
Wrapping Up
There are quite a handful of apps to choose from. And, I like to think I have given a summary of the best apps to download since you definitely cannot download all 15 of them.
If in need of a few sites to watch movies online rather than apps, you can start with FzMovies. The post on similar sites like FzMovies will give you a more comprehensive list of sites for streaming movies and TV shows online for free. For TV shows, TVshows4mobile is a good starting point. 02tvseries is also another potential platform for downloading TV series online.
Read Next: 12+ Best Android Web Browsers To Download in 2018
Hope this post helps you in your quest in finding the best Android apps for streaming latest movies and TV shows for free in 2018. If this was helpful to you, please do not hesitate to hit the share buttons below. Sharing takes less than a minute of your time. It's simply one of the ways to show appreciation for the content prepared for you.