Netflix users in Nigeria can now download movies and TV shows on the network at no extra cost. Except for data cost of course.
This is one feature that most users have been craving for and it's finally here. Thankfully, this feature isn't limited to a particular region. As a matter of fact, Netflix users in Nigeria can also download movies and TV shows available on the service.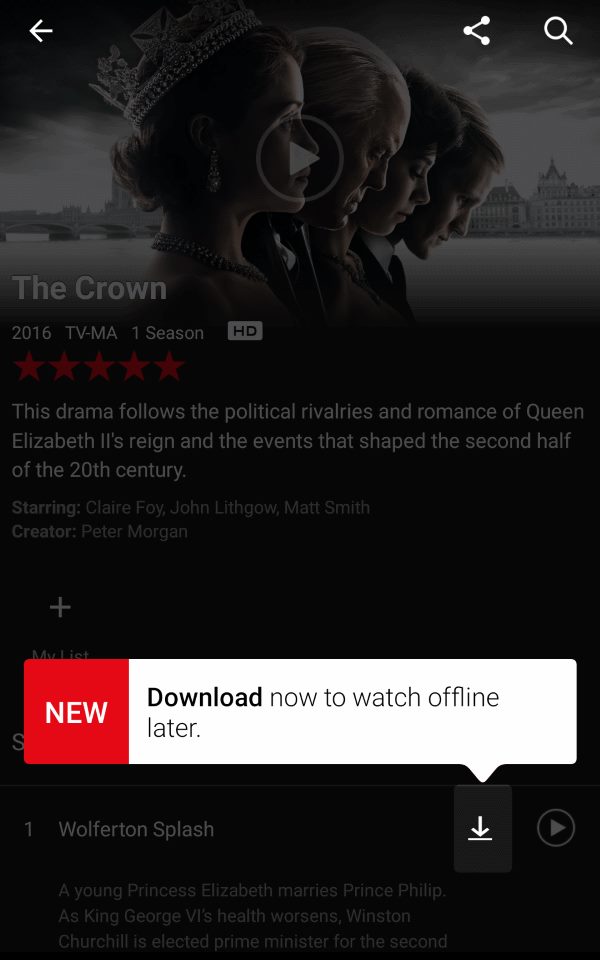 While this sounds fascinating, there's a but. Or rather, some buts. The download feature operates similar to YouTube's download feature. Oh yes, YouTube has a download feature on the app.
Buts With Downloading Movies and TV Shows On Netflix
What this means is, the video will be downloaded and thus, available for offline viewing. But, you'd most likely not be able to find them in your gallery or videos folder. This is also similar to how IrokoTV app operates. Movies downloaded on these platforms, can only be played on their respective apps. Perhaps in the future, I will try using video converters and see how that goes.
Secondly, while the Netflix download feature is available to Android and iOS users, not all Android and iOS phone gets the flavor. However, for most devices released within the last 3 years, it should work.
Another thing is, depending on the plan you are on, there are a limited devices you can download netflix movies and TV shows on. What that means is, if using the basic plan, you can only download these files for offline viewing on one device. It doesn't matter if you paused downloads on that one device, trying to download on another device will not work.
Of course, if using the basic plan, streaming on different devices (not at the same time) works. However, downloads don't. Hence, you should be sure of whichever device you use in starting.
Supported Devices and OS
The new feature is only available to Android and iOS. iOS users needs to be running iOS 8.0 or later. Android users needs to be running Android 4.4.2 or later. Plus, you'd need to be running the latest version of the Netflix app.
If you'd like to read through the official announcement, here you go:
Netflix members worldwide can now download in addition to stream great series and films at no extra cost.

While many members enjoy watching Netflix at home, we've often heard they also want to continue their Stranger Things binge while on airplanes and other places where Internet is expensive or limited. Just click the download button on the details page for a film or TV series and you can watch it later without an internet connection.

Many of your favorite streaming series and movies are already available for download, with more on the way, so there is plenty of content available for those times when you are offline. For example, Orange is The New Black, Narcos and The Crown are available for download today.

The new feature is included in all plans and available for phones and tablets on Android and iOS. To start downloading today, please update your Netflix app to the most recent version and take us with you to enjoy Netflix everywhere you go. If you have any questions, please visit our Help Center.
Was that self-explanatory enough? If no, well, I'd be more than happy to put you through.
How To Download Movies and TV Shows On NetFlix For Offline Plays
Step #1. Make sure you are running the latest version of the app. This, you can confirm from the respective app store.
Step #2. Launch the netflix application and tap on the movie you'd like to download.
Step #3. Depending on the device you are using, tap on the download option as indicated in the screenshot below.
The download should automatically commence.
To view your downloaded contents, tap on the downloads tab and therein, you will find the downloading and already downloaded contents (if any).
As interesting as Netflix turns out to be, some users are stuck with the continue watching list being shown. That feature is useful. That way, you continue watching from where you left off. Would you be interested in knowing how to clear movies off that list? Well, here is how to clear movies from continue watching list on Netflix.