So, are you thinking of buying a new smart phone or perhaps, you just got a new Android smartphone and you are probably wondering what next? First, Congratulations!
Odds are, you are really excited about your new baby (as most people would often term it). I share in your sentiment too.
I may have used a handful of devices thus far, but I still get that gleeful feeling whenever I unbox a new smartphone.
It's actually a nice thing you are curious to knowing what next in regards your new Android smartphone. Frankly, you are on the right track and, I am more than happy to set you on the right path. Just before then, have you read through the first 5 things to do BEFORE buying a phone? If no, you really should. That will guide making good smart phone decisions.
Herein, I'd be letting you in on the first 5 things you should do after buying or getting a new Android smart phone.
First Things To Do After Buying A New Android Smartphone
#1. Charge The New Android Smartphone
Immediately you take the phone out of the box, you are often lured to take your new baby for a spin. I mean, most of these smartphones usually have some battery life on their batteries. I understand you cannot wait. However, if you aim to keep a healthy battery lifespan, you should consider charging the phone before use.
By charging, I am not making reference to a quick charge. Charge the phone properly till it's completely full before you commence usage.
If you are in a country where power isn't steady, I'd formally advice you use the normal power source in charging, rather than a generator set. Patience is the key thing here. At least, for pleasant longevity sake. You do not want to begin blaming your phone's battery for not lasting enough in the nearest weeks or months.
#2. Add your Email Account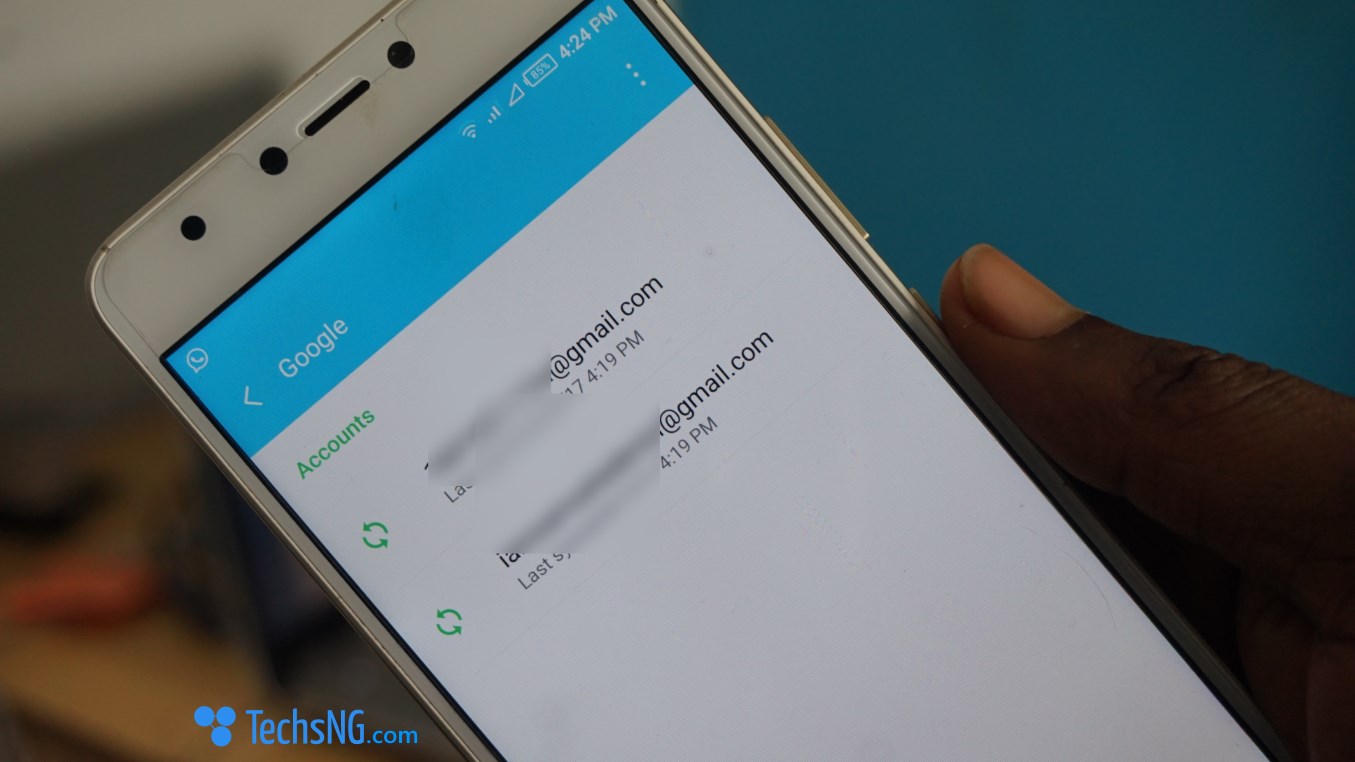 Having charged the phone till it's full, I understand your hands are itchy and can't wait to dive right in. At this point, you are good to go.
Upon turning on the device for the first time, a set up wizard is presented. This is aimed at helping you set up the phone. Depending on the smart phone brand, the set up wizard can seem a little different.
Regardless of whatever is being presented, it's necessary for you to add your email account to the smart phone. Most often at times, a gmail (Google mail) is what's required. Adding a gmail account to your android phone should be simple. The onscreen instruction should squarely guide you through this.
Without a Gmail account being added to the phone, there are certain limitations. The prominent being unable to download apps from the play store. Other than that, adding your Gmail account to the Android phone is necessary in a case of security.
The Android Find my phone service only works in accordance with your Gmail account. So, the essence of adding your email account on your new Android smart phone cannot be overemphasize.
#3. Set A Security Password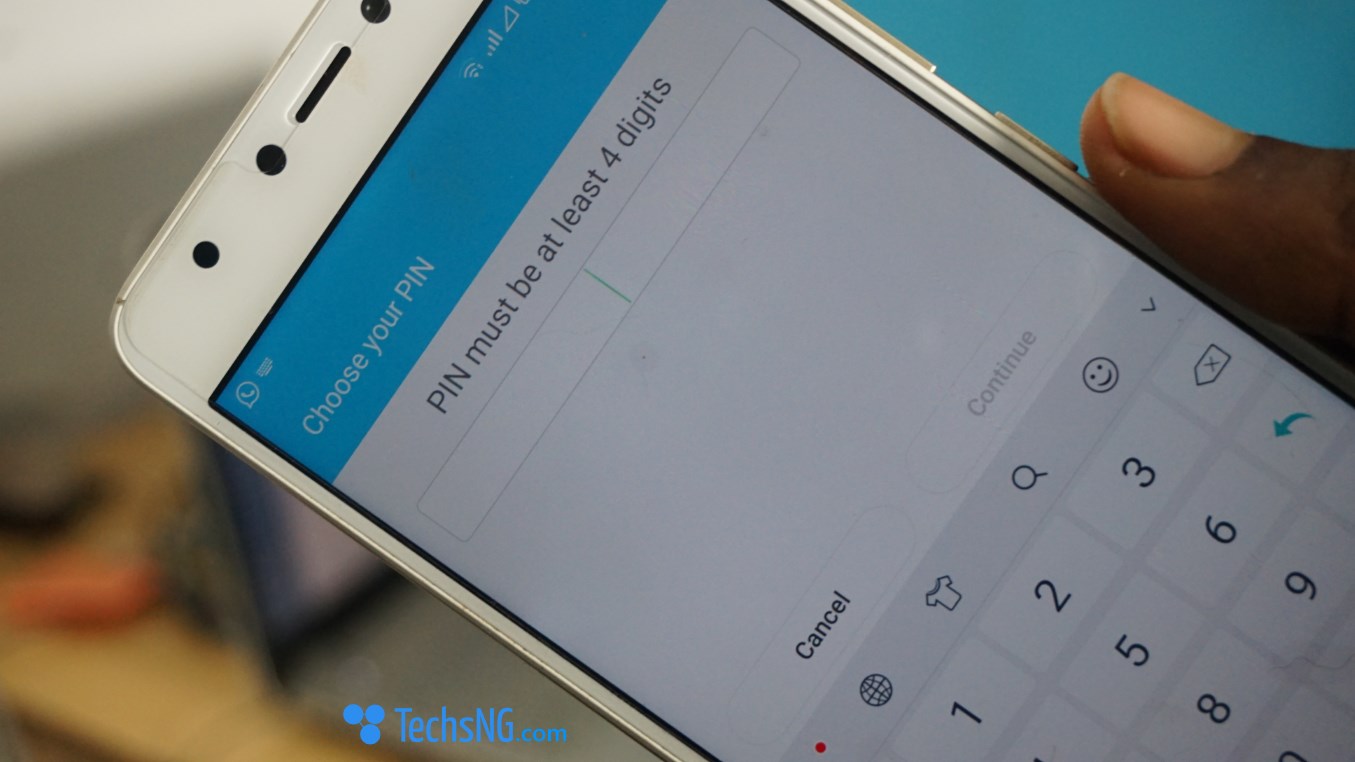 I understand not everyone is comfortable with setting a password on their phone. I dig that! As a matter of fact, some people think peeps with passwords on your devices, have something to hide. But, how about i share a quick story with you.
Once upon a time, a few years back, I received the Infinix Note 2 and was supposed to put up a full review in a few days time.
Usually, I unbox a smartphone the same day I get the device. If I get the device really late, I leave it till the next day. So, unboxing was quick and was already published.
A few days after I received the device (barely a week after), I was invited to an event. While in transit, I lost the device (sad thing). I was kinda devastated – not entirely because of the smartphone, but because of the files in the smart phone. I didn't even set a password.
Imagine for a second. A not-pleasant event happened and the phone was left in the scene. Who do you think the authorities would come after? The innocent me! Why? Because my pictures were found on the phone and it evidently means that I own it. I understand this can be averted if you filed a police report regarding the stolen phone. But seriously, who remembers that as the first point of action? Especially in a country as ours?
So, what exactly does putting a password change?
Well, in most cases of stolen devices, especially smartphones released lately, third-party users cannot gain access to files on a locked phone except it is flashed. Or in some cases, the OEM remotely unlocks the device. But since it's a case of a stolen device, the latter is literally not possible. Now, whenever a phone is flashed, all files in it are lost.
Does that make any sense now?
If you don't like setting passwords on your phone, set up one regardless and use the fingerprint security option if your phone comes with one. Most smart phones released these days comes with a fingerprint reader. That will definitely save you the stress of having to key in passwords every time.
For most smart phones released lately, fingerprint unlocks in 0.1 to 0.3 seconds. That's way faster than having to key in passwords. Whatever the case, don't make your files vulnerable. It's better to be late, than to be sorry.
#4. Allow Installation Of Apps From Unknown Sources
Believe it or not, not every essential android app can be found on the play store. Useful entertainment apps like showbox cannot be found on the play store. Hence, it's important for you to download the app(s) from the developer's site or another source.
Other times, it just makes sense not to bother yourself with having to spend a lot of data in downloading apps when you can as well just get it from a friend's android phone via Xender or any other file sharing app.
By default, you are not allowed to install apps from external sources on android. This includes android apps received from a friend's phone via Xender. The idea behind this is to protect your phone from accidentally downloading and installing apps that can make your phone become vulnerable to virus and malware.
To turn off this feature and enable being able to install apps from unknown sources, go to Settings > Security and check unknown sources.
#5. Deactivate Auto-Update Of Apps
Except you are using an unlimited data plan or you are opportune to have an unlimited data plan within reach either via data subscription or via Wi-Fi, it's necessary to deactivate Auto-update apps on the play store app.
Most Apps are often updated within a short pace of time. Popular apps like Facebook, messenger, instagram and the likes are updated bi-monthly or so. If this is set to auto-update even using your data plan, just auto-updating only Facebook, messenger and instagram will consume almost 1GB data on a monthly basis (assuming updates are rolled out twice a month).
Now, there is a 90% chance you won't be using just those 3 apps. So, the more apps you have, the more data is consumed monthly.
If you are on a limited data plan, I strongly advise you deactivate auto-renew apps. I think by default, this is set to auto-renew Via Wi-Fi only. Don't be mean as to consuming your unsuspecting friend's data via Wi-Fi connection.
Except you have access to unlimited internet via data plan or via Wi-Fi, i strongly advise this option should be turned off.
How to Turn Off Apps Auto-Update On Android
To do this, launch the play store app
Tap on the menu button
Next, tap on settings
Tap on Auto-update apps and select do not auto update.
It's that simple.
There are actually more you can do on your new Android smart phone though. But these are the first 5 things I would advise you do on your newly received Android smartphone. Questions or comments?? We'd love to hear from you.
Read Next: Best 7 Apps To Install After Buying An Android Phone