In this post, we will be sharing tips on rocketmail signup and how to create an account on Rocketmail. Before we go into that, the official site of the Rocketmail web services is www.rocketmail.com which will definitely redirect you to www.yahoo.com. Reason for this is, the service was acquired by Yahoo!
Rocketmail was among the first free web email services in the 1990's. Rocketmail along with Hotmail, were the first set of free web email services launched in 1996, but Rocketmail would not last for long as it was later acquired by another company. Although free, you would still need your device(s) to be connected to the internet.
RocketMail and All You Should Know
Yahoo acquired Rocketmail in 1997 (no need to panic), and all existing Rocketmail users were allowed to keep their Rocketmail user ID. This is same as it is in the banking sector. Bank acquiring another bank, and the depositors of the acquired bank automatically become customers of the new bank.
How To Login Into Old RocketMail Account?
Existing Rocketmail users were allowed to keep the Rocketmail usernames and profiles. To log into their existing account, they can only login through https://login.yahoo.com.  However, it is required to include the full email address in the ID section, i.e. [email protected], [email protected] instead of just the user ID which is supposed to be johnjared.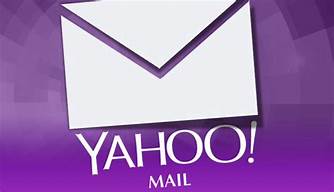 RocketMail Signup, How To Create A New RocketMail Account
Now, to creating a new Rocketmail account will only mean creating a new Yahoomail account which can be done by clicking the link below:
https://login.yahoo.com/account/create
Simply fill out the form with your information in the spaces provided and in less than 5 minutes, you will have an account setup with Yahoomail.
You will have to fill in your full name (first name and last name), your unique username which you can create or select from the available choices given by yahoo, your gender (i.e. male or female), your date of birth (which will be discussed in the next paragraph), an active phone number as the email activation code will be sent to this particular number that you have given for verification purposes, your country and state.
To make it easier for you to understand, below are the information that will be required to create a new rocketmail (yahoomail) account:
First name and Last name
Unique username used as your email address
Gender
Date of birth
Active phone number for verification purpose
Country and state
After filling out the forms with the appropriate information and concluding the verification process, your email will be created immediately.
A Few Things To Note
You must be above 13 years of age (depending on your region and country) before you can create a personal email on Yahoo.
Persons below 13 would need their parents or guardians to create a Yahoo! family account and add the child or children to the account. The parent(s) or guardian must certify that they are above 18 years of age and are the legal guardian of the child/children listed on the Yahoo! family account.
Adding a child to your Yahoo! Family Account gives your child permission to access many areas of the Service, including, email, message boards and instant messaging (and many others).
Please remember that the Service is designed to appeal to a broad audience. Accordingly, as the legal guardian, it is your responsibility to determine whether any of the Service areas and/or Content are appropriate for your child.
You can read more about the terms by clicking this link: https://policies.yahoo.com/us/en/yahoo/terms/directory/registration/index.htm?redirect=no.
I am very sure you will find this very insightful and helpful in terms of rocketmail signup and how to create a new rocket mail account. If you have any concerns or questions regarding rocketmail, do not hesitate to ask using the comment session.