You would agree with me that it can get tiring when you keep getting unwanted emails from a sender. Especially from one who doesn't seem to want to stop. It even gets more frustrating when it seems there isn't a way to make it stop, perhaps as a result of your mobile Operating System limitation. Or, the app developers choosing to cause you that extra stress.
Over the past few months, I've been receiving consistent daily emails (not sure i should tag it as newsletter) from a particular brand I didn't sign up for.
This brand doesn't reply it's emails either. At least, not to those I responded to or sent.
I even politely asked that our email address be removed from the list of emails they send mails to on a daily basis but yet, I got no response to that. No response whatsoever to the few emails i sent. It appeared as though, a bot was in-charge of the email address. No acknowledgment of receipt.
The annoying thing is, there is no way to opt out of the emails (again, not sure i should tag it as newsletter). We didn't sign up for it in the first place and this didn't come as a surprise as we often receive emails from different sources.
Often at times, newsletters that seem automated, often have a link to unsubscribe embedded in it (mostly somewhere in the footer). But, this particular mails doesn't. Not just one, but every one of them didn't.
Using an iPhone, after series of emails and personally trying to reach the brand without getting any response, I thought it was about time I fixed the issue myself.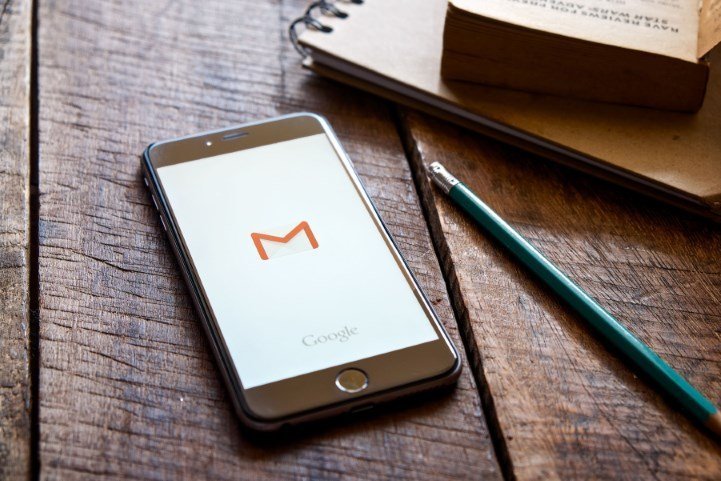 I used the mute option on the gmail app for iPhone but that didn't help the situation. I honestly wonder why.
In an attempt to curb this, i reported one of the emails as spam but they kept coming. The only option at this point, was to block the sender's email.
Related: 3 Simple Awesome Steps To Better Manage Data Usage On iPhone and iPad
I searched all through the gmail app on iPhone for the option which states block but couldn't find it.
I did a research and stumbled on the google support page for my search query. According to the page and every other page I stumbled on, it's required that I use a desktop (computer) before being able to block the email sender. I am not sure why, but this simply means if you do not have a computer, you cannot block emails on your iPhone, right?
Well, technically, that's true and at the same time, not true. True in the sense that, Gmail obviously doesn't have the block option on the iOS version of it's app. Using the browser option too, basically displays a streamlined version of what you'd get on the app. Hence, no block option there too.
Not true in the sense that, if you can trick your iPhone to surf gmail as a computer, you can block emails on the iPhone. You get it?
That's exactly what I did and I am going to show you how.
Block To Block Emails On Gmail Using iPhone Without A Computer
For android users, the block option on the gmail app is present. It's simple as opening the email you want to block, tap on the options icon and tap on block.
This isn't possible on the gmail app for iPhone – technically. But this is how to block email sender on gmail for iPhone without a computer.
Simple Steps To Follow To Block Contact On Gmail For iPhone
Step #1: First, I would recommend using the Google Chrome app for this. Reason being that, I couldn't get this to work using the safari browser but it did work with chrome.
You should download chrome from the app store. If using an iPhone in viewing this content, here is a direct link for you.
Step #2: Launch the Chrome browser app and visit gmail.com
Step #3: Input your login details and choose to log in/Sign in.
Step #4: When you've successful logged into your gmail account, on the Chrome browser, tap on the options icon and tap on Request Desktop site.
This will reload the page and maybe, still present the mobile version of gmail.
Step #5: If that happens, simply type into the address bar, 'gmail.com' and hit enter.
This time, it should load up like it normally would on a desktop.
Step #6: Tap on the sender's email you'd like to block. Feel free to zoom it and out to get a better view and not make a mistake with text and icon tap points.
Step #7: In the sender's mail page, tap on the arrow-down icon as indicated in the image below.
Step #8: Tapping that icon will display some options. Tap on block (sender's email address)
Step #9: A prompt will be displayed asking for confirmation. Tap on block.
Thereafter, a notification will be displayed stating you've blocked the email address.
Further messages from the blocked sender's email address will be considered as spam mails. Hence, you wouldn't get notified of further emails from that recipient. You can however, check the spam folder for them. See it more as checking your prison cell to be sure your prisoners are still intact :D. I mean, that's what blocking appears like, yeah?
When done, tap on the options icon as seen in step #4 above and tap on request mobile version. This block will reflect on your account hence, should be valid on the app too. Hence, you way want to consider using the app again for other stuffs. The desktop interface on the browser is a bit chunky.
You can now go back and enjoy your normal life :). Got questions as to how to block email sender on gmail using iPhone without computer? Feel free to use the comment session. I'd respond as soon as i can.