Are you in need of the iRoot application for Android phones? Then you are in the right place.
When it comes to rooting an Android phone, there are quite a handful of tools and apps which are said to be useful for rooting android phones.
One of such rooting apps, is iRoot. The iRoot application has proven to be one of the best android rooting apps.
The guys behind the app, are the same guys who previously released the iRoot windows application. The windows application thus far, is being used by quite a handful of persons to root their android devices.
How iRoot Works In Rooting Android Phones
iRoot works in almost similar manner as most rooting apps works. The interface is almost similar to that of kingroot.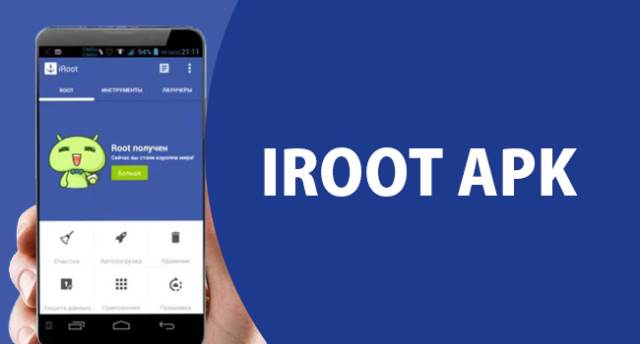 Basically, rooting apps look for loopholes on Android devices to get them rooted. When rooted, you get root privileges on the android phone.
In today's world, there's not so much need for rooting. If however, this is something you still want to do, that's fine. Be mindful though. After rooting, you shouldn't try upgrading or updating the phone's firmware. Doing so can brick the phone.
Having discussed how this works, let's see the features of the android rooting application and thereafter, provide links to download the apps.
Features Of iRoot Android App (iroot.apk)
The app comes with the following features:
1. Easy Rooting: Being able to root your android phone using this application is quick and straight to the point. All you need do is tap on the root option on the screen and you are good to go.
While this might not work on some devices, it is the case with most devices. With the top of a button, the process becomes a breeze.
2. Requires Internet Connection: This isn't exactly a feature but a requirement. Internet connection is needed for the rooting process to be done.
This however, isn't exclusive to just this rooting app. It works in same manner for other Android rooting apps.
3. App Recommendations: Don't you get indecisive on which apps to install to improve experience and the likes?
Well, with iRoot, you can get app recommendations that might be useful for this phone. This is totally optional and can be ignored.
4. No Data loss: Using iRoot in rooting your android phone does not bring about data loss. By that, your files and phone data will still remain intact after rooting is completed.
Download iRoot For Mobile (iRoot.apk) All Versions
Below are links to download the latest version of iRoot application as well as other versions. For the most part, you are good with the latest version though.
Download iRoot_3.4.9 – Latest Version
Download iRoot_3.2.4_160914_0955
Download iRoot_3.2.3_160728_1703
Download iRoot_3.2.2_160623_1015
Download iRoot_3.1.1_160331_1000
Download iRoot_3.1.0_160323_1000
Download iRoot_3.0.6_160318_1000
Download iRoot_3.0.4_160219_1000
Download iRoot_3.0.3_160202_1000
Download iRoot 2.2.6_151020_2075
Download iRoot 2.2.4_150912_1000
Download iRoot 2.2.2_150523_1000
Download iRoot 2.2.0_150430_1000
Download iRoot 2.1.6_150306_1000
Download iRoot 2.1.4_150131_1000
Download iRoot 2.1.0_141231_1000
Download iRoot 2.0.7_141129_1000
Download iRoot_1.0.9_140506_1000
iRoot Application Information
Latest App Version: 3.4.9
Package: com.mygun.shua.su
File Size: 12.4 MB
Android Version Supported: 2.3 or higher
Supported DPIs: nodpi
Status: Working
Fix iRoot App Not Installed Error
If by chance, you get the app not installed error, don't panic. We have a detailed guide on how to fix app not installed error.
We've also talked on how to fix kingroot app not installed error. However, for the most part, be on the look out for the install anyway option and that should get the app installed.
Revert to any of those linked articles if you need a detailed guide on fixing the issue.
A Few Notes To Remember
We thought perhaps, we should talk about a few notes to remember in regards to rooting an Android phone.
Rooting an Android phone voids its warranty. By that, the manufacturer of your phone won't be held responsible for whatever happens to the phone afterwards. If under warranty, it voids it. Hence, you may want to keep that in mind.
Rooting an Android phone and thereafter, trying to upgrade the firmware can brick the phone. In most cases, it is necessary you totally unroot the phone before going ahead to update. Even after unrooting, there are cases where the phone still get bricked. Hence, you should have that at the back of your mind.
Know what you are doing. Don't root because you think it's cool. Root your android phone because you know exactly what you are doing and getting into.
If using an iPhone, we have a guide on how to Jailbreak an iPhone. You should check that out.
Hope this answers your query relating to iRoot and links to downloading iRoot.apk for android phones? Questions? Do not hesitate to use the comment session.