Are you in search for alternatives to google play store also known as Android market? On this post, you will be introduced to the best 3 alternatives.
As funny or as unimaginable as it may sound, some people do wish they could do without Google products.
Google Play Store formally known as Android market, is a Google Product and so also is Gmail, Google Adsense, adwords etc.
Based on my experience with using some services, products or apps on the internet, Google products have always stand out to be the best for me but that's just me. Most people do have a different opinion.
Take for example the android users, Android Market was what the name was called until Google Inc bought it and changed it to Google Play Store.
Now, almost every website publishing links to an android app for download always link to Google Play store.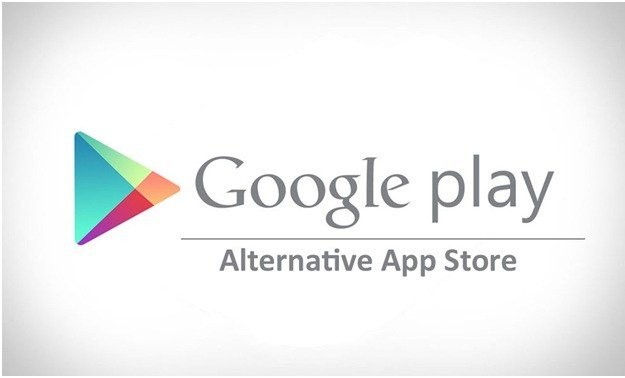 Well, enough of the story, most people still want a way without using Google products and that includes not using or looking for an option outside Google play store.
If you happen to be in search for some cool top alternatives to Google Play store, do sit back and relax, let's ride together because I have got some for you.
3 Best Alternatives To Google Play Store
1. Opera Mobile Store
Most people might not know or notice the Opera Mobile store but believe me, it is one apps-packed mobile store.
If you are using or have been using the opera mini browser, then you probably should have known of the Opera mobile store. Often at time, the store sometimes appears on the front screen of the browser when launched. This however, has been changed. Opera now promotes it's news app compared to the store service.
On Opera Mobile store, you can download apps directly into your device just like Google play store. You can also choose to download APK file and later install in your android mobile smartphone.
Another interesting feature of this app store, is the fact that users can choose from homepage, the OS of their device like Android, Blackberry, iPhone, JAVA, Symbian and others. Well, if you never knew, now you know *winks. This particular function works almost in same like manner like waptrick does.
2. Nexva
Nexva happens to be a multi platform app store just like the Opera Mobile store as discussed above. One interesting feature about this app store is that, it features apps for various platforms like Android, Blackberry, iOS, Windows and Java.
Could there be any other well known mobile OS?
The app store also features both paid and free apps.
Additionally, the apps store is kinda category wise. Hence, apps can be seen for better navigation and search. This should aid you in getting more apps for your phone.
3. Handango
Handango has been around for many years now but not so well known like Google Play store, opera mobile store and others.
The App service is another alternative to google play store which features both free and premium (paid) apps. Asides that, Users can browse apps by device name or device platform.
You can download an app by providing your email address and download link address will be mailed to your email address. This obviously isn't the best option, right?
kinda stressful but could also be essential in case of next time. Other options of downloading apps from Handango is simply downloading APK files on your PC and transferring them to your device for installation.
If you feel that's not something you want to undergo, the other two suits better.
There you have it, the 3 Best Alternatives To Google Play Store. Do you know of any other alternatives? Please do share with us using the comment form. Cheers!