When it comes to soccer games on Android, Dream League Soccer 2018 should probably be on your radar. That of course, is if you do not already have other soccer games like PES2017, FIFA 17, and first touch soccer.
Somehow, i kinda feel the dream league soccer 2018 game is very similar to first touch. Maybe the same. I stand corrected though. However, the game is made by First Touch Games (according to google play store).
Point is, if you probably do not have that much data to download high quality android games like PES and FIFA, you should probably opt in for Dream league soccer.
Dream League Soccer 2018 game is really lightweight. In size, you are looking at just around 200MB+. That's a huge difference compared the size of FIFA and PES.
Downloading, Installing and playing the game on android is relatively easy. No need having to download separate files like OBB, Data and the likes. More so, the game is available on Google Play Store. Easy Peasy!
How To Download Dream League Soccer 2018 APK For Android
Like i earlier mentioned, it's simple. Simply go to the Play Store app on your android phone and search for "Dream League Soccer".
If you rather prefer a direct link, here you go. Remember, you'd have to use your android's default browser in accessing the link. That way, you'd possibly be redirected to the exact page on the play store.
After downloading is complete, simply install and follow the on-screen instructions.
Having cleared downloading and installing dream league 2017 soccer out-of-the-way, let's go a little deep. You'd be interested on how the game works, yeah? Good. I will willing to let in you on that.
Getting Started With Dream League 2018 Soccer On Android
As earlier mentioned, the size of the game is lightweight. Hence, you really shouldn't expect top-notch graphics.
For a first time mobile soccer gamer, the graphics are pretty okay. I mean, despite being accustomed to playing PES and FIFA on PlayStation 4, playing dream league soccer 2018 game on mobile wasn't terrible. I still pretty much had a good time –  for the first few game plays.
My major concern with the game would be, inability to select teams like Barcelona, Real Madrid and others. Speed too. I love fast movements. That feeling, I don't seem to get on the game.
Upon launching the game and passing through the initials, you will be requested to select a captain.
This, i was a bit indecisive about since i didn't know any of the players being displayed. However, for the fact that I had to carry on with the game, I just had to make a randomly select a captain.
Starting the game for the first time, you are presented with some instructions in regards the game play.
This instructions includes the controls and how they work exactly. If for any reason, you didn't go through the instructions, you can find the controls under the settings menu.
Dream League 2018 Soccer Controls On Android
On the screen, there are six (6) controls in total. The Pause control, move player control, low kick/pass control, skill move, lobbed kick and hard kick. Other than the pause and the move player control, other controls are for attacking mode.
The controls for defense mode is quite different. Other than the pause and move player controls, there's the pressure, sliding tackle, switch player and the GK charge control.
Under the settings menu, you can choose your preferred language, change the camera type, camera distance, auto replays and more.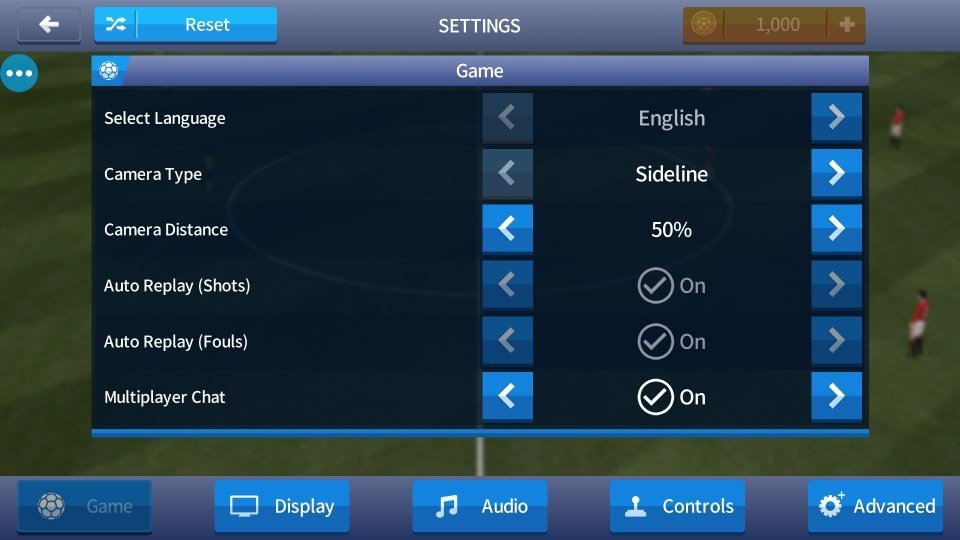 Wrapping Up
As earlier mentioned, the game play is pretty decent for first timers or those not so enthusiastic about soccer games. For most advanced users, the graphics may not be all that good, but it does the job pretty well. If you are looking at a soccer game which wouldn't eat much into your data and space, this game could be it.
The controls were also a bit of an issue for me. However, i am currently sourcing for ways through which a controller like the PS3 or PS4 controller can be used with the game. If that can be attained and it worked out fine, you should expect a tutorial on that.
If you eventually choose to try out the Dream League Soccer 2017 game for android, will you be kind enough to share your experience via the comment session?