Experiencing the Unfortunately, Google play services has stopped error is gradually becoming a norm. And no, it isn't out-of-place to be fixed. There are actually ways to fix this.
For the most part, this is caused by some complication on the Android phone. Not very regular in most sophisticated phones but for the regulars, it's expected.
However, there are simple steps to fixing Google play services not working and that's what this post is about.
Android operating system is no doubt, the most easy to use mobile operating system. It's also open source and that means that a lot can be done on the OS.
While that is something we really appreciate, it is also prone to issues. Other than keyboard automatically seizing and a few other errors that tend to pop up and we've provided solution to some of those on this very blog. Google play services automatically stopping is also prone to happen.
In a case where that happens, let's discuss the possible fixes. I will try to be as explicit as possible. That way, you get every single detail in getting it done.
There are 6 steps I will be sharing with you here in other to fix this Android related problem. In summary, these are the 6 simple steps to fix Google play services no longer working.
Update the app
Set correct date and time on phone
Clear Google play services cache
Re-install the Google play app
Re-add Google account
Factory reset
Having listed the quick steps to getting the error fixed, it's understandable that not everyone knows their way around these things.
For that reason, we'd be looking exclusively at these fixes. Discuss more on their respective solutions and guide you through the process.
Ready?
Great!
Steps To Fix Google Play Services Has Stopped working
1. Update The Google Play App
The Google play services is needed for a lot of functionality on an Android phone. As a matter of fact, it's necessary for this service to be up and running.
In a case whereby it keeps displaying Google play services no longer working, the first point of action would be updating the app.
Being able to update apps on Android is quite easy and straight forward. Simply follow these steps:
Launch the Google play store app
Tap on the menu icon
Tap on my apps and games
Therein, you'd find the apps that needs to be updated.
Look for the Google play app and choose to update.
Alternatively, launch the Google Play App and search for the app. On the app page, choose the update option.
If that doesn't solve the problem, move on to the next step.
2. Set Correct Date and Time
Wondering how incorrect date and time could cause the problem?
Well, do you also tend to wonder why WhatsApp doesn't seem to work when the date isn't correct?
This isn't exclusive to just whatsapp, but to some other apps. The Google services app could be one of those.
Other than that, doesn't it just makes sense to have your phone date and time set to the correct information? So, if not for the sake of fixing Google play services, do it for the sake of having the correct information displayed on your phone.
I am guessing you know how to fix date and time on your Android phone. If you do not, I'd be more than happy to help you through using the comment session. Just ask, and you shall be guided.
3. Clear Google Play Cache Services
One of the interesting thing about using an Android phone, is having control over the cache files stored by apps.
Apps and games tend to store cache files to make processing faster. Clearing the cache sort-of makes the app start afresh.
This is particularly something we miss on iOS. Cache files alone, can take up space. Wonder how come you download an app that's only about 100MB in size, but after using the app for a while, size is at 300MB or even more? Cache tend to take the most part. Depending on how often the app is used or the game is played.
In the case of Google services not working on Android, clearing the app cache can help fix things.
To clear cache on Android, simply follow these steps:
Go to settings
Scroll down and tap on apps
Under apps, tap on Google Play Services
Tap on Storage
Under storage, tap on clear cache.
Hopefully, that will fix the issue. If however, it still persists, there are more steps to fixing the play services not working issue.
4. Re-Install The Google Play Services app
This is pretty simple, right? For some reason, having to uninstall and re-install apps often fix the situation.
This sort-of relates to cache files. On iOS for example, the best fix for apps taking up too much space and misbehaving, is uninstalling and re-installing.
This can be applied on Android. Simply uninstall the Google play service app, and re-install from Google Play store.
5. Re-add Google Gmail account
If you own an Android phone, you'd definitely own a Gmail account. Reason being that, for the most part, google requires a Gmail account for its services.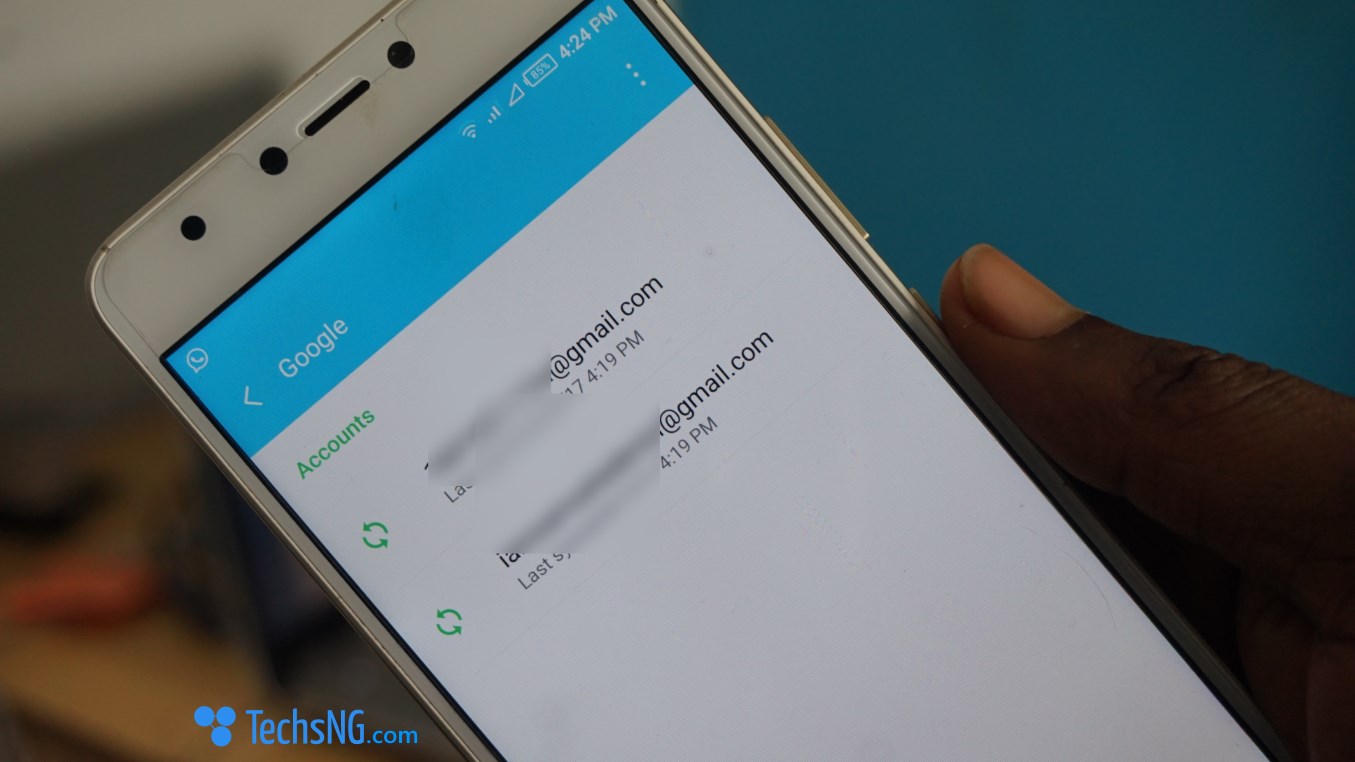 Although not often the case, re-adding the Google Gmail account could fix the issue.
Hence, if other options above doesn't seem to fix it, this is something to try out. We already have a guide on how to remove Google account from an Android phone without factory resetting the phone. When done, simply re-add a Gmail account.
If that fixes it, great! If otherwise, let's try the last option that's guaranteed to fix the problem.
6. Factory Reset The Android Phone
This should be addressed as the last resort. Reason being that, this method involves wiping the phone and all the files in it.
Other methods don't affect your phone's files and the likes. However, in this case, it involves restoring your phone to its default settings.
Factory resetting an Android phone is usually the last resort for Android related problems. It works for the most part and in the case of Google play services not working, it's sure to fix the situation.
How? Well, for starters, I am sure the service used to work until recently, right? Now, factory resetting an android phone reverts the phone to its default state. That makes, making the phone feel like brand new again. That means, you'd have to re-add a gmail account and begin to re-download the apps and games you downloaded over time.
We already have a tutorial which talks how to factory reset an Android phone. That should help you reset your phone without bricking it.
Having stated all the steps to fixing the situation, you can be sure that the google play services on your android phone, will begin to work as it normally should. Although you are prone not to experience the issue again, if however, it still persists, please be sure to use the comment session.
One thing though. Be explicit in your comment. Explain the situation and together, we can arrive at a solution to the google play services problem on your specific android phone.