In this age, where people usually have a short span of attention towards any content they watch, Instagram stories provide you a great platform to leverage your content. If you are not using Instagram stories, you are missing out on a huge opportunity.
Not only because they are fun to create but also because if you are creative enough and follow the rules, you can grow your engagement, build brand awareness, and even increase your sales.
Also, it's a boon because it disappears after 24 hours of posting.
Why Should You Use Instagram Stories?
Ever since this feature came in 2016, there have been significant changes in the platform. The one main one being the reduction in the number of posts from the users. It came down from 3.3 posts per week in 2016 to 2.3 in 2020.
Also, as consumers expect brands to grow a connection with them, this feature helps the companies to create content with lesser post-production costs. You can shoot behind the scene shots; you can ask questions; you can even sell your product in a story itself.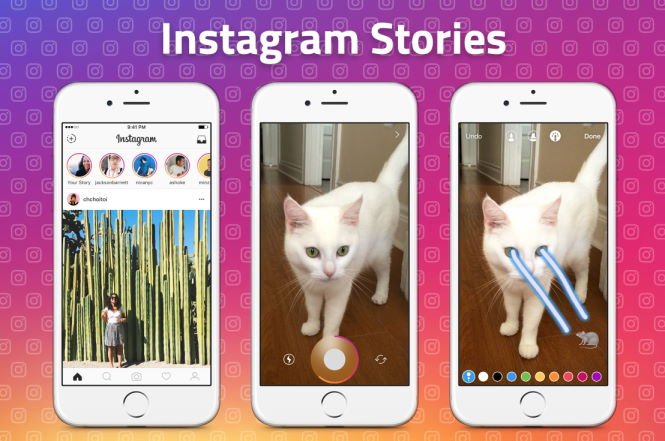 The possibilities are endless. You need to follow a few tips and tricks so as to gain the expected engagement from your audience. Here are some pro tips you can use to get more followers and make your Instagram story a hit!
More Stories, More Views
Many have this preconception that if they post more stories, they will clutter the system and get themselves shadowbanned. And yes, it's possible to happen in the case of posts. But it's the other way round with stories.
If you post just once every day, your story won't reach out to many people. If you post more stories per day, there's much more chance that more number of your followers will see them because every time you post an Instagram story, it comes first in their list.
The optimum amount of stories you can post as a brand can be four or more. Keep the stories rolling, but make sure you don't just sell your products, make sure they contain a lot more added value.
Leverage Videos
People don't usually like static content. And Instagram knows it too. That's why they brought this feature to help us make more short dynamic content to deliver to our audience.
You can make use of boomerangs to make looping videos where you get more ground to be creative and make great videos. Ever since the recent feature of letting creators make filters, people started getting more ideas to make it more exciting to work with; You can make use of free online video editor without watermark or any video editor for Chromebook to be more and more creative with your content.
For example, in this lockdown, people started using Instagram stories even more. You can see a famous filter about 'guessing the gibberish' going viral on Insta. There are many more examples we can point to say that leveraging videos will increase your engagements.
Tag Relevant Accounts
You can tag other Insta users in the stories. Let's say you are talking about a brand in the story, tag that brand. If you are posting a picture of you and your friends, tag them.
Tagging accounts allows you to let their audience to view your content, in turn, increases engagement and increase your audience.
But, make sure you only tag relevant accounts because irrelevancy in tagging is not going to help. It will not only confuse your audience and will also reduce the number of people watching your stories by time.
Although many people say that using hashtags has become obsolete and won't work, for small businesses, hashtags provide so much more drive to your sales.
Hashtags bring more traffic to your page since anyone who follows that hashtags will be able to see your story and if they like the content, you get another follow; Like any text, you can stylize hashtags too! You can add up to 30 hashtags in a story.
But using that many hashtags will hideaway the content you wanted to deliver; That's where another one of our tricks comes into play. You can add all the hashtags you want to add in one text, squeeze its size to the minimum, and push it to a corner. This way, you get the benefits of the hashtags, and also it won't clutter the story.
Using hashtags will always help you increase your story's visibility to the general viewers. Always use a good number of relevant hashtags.
Polls, Sliders, and Questions
Instagram recently updated story options which give us an inbuilt choice to ask questions to our followers in three different formats; Those are:
Polls
Sliders
Questions
Polls get answers from the viewers in this-or-that fashion. It is great to find what percentage of them choose either one of them. It is an easy one relatively for both you and the audience as it takes them just one click and also only two numbers to judge for you.
Sliders take polls another way. It helps you find how many people like it or not in a gradual slider way rather than a number. It takes slightly more effort than just a click from the viewer's side, but it's worth using it.
Question stickers help you get more input from your followers. It requires them to answer with a short answer. Using question stickers lets you get more insights into the question because you receive unique answers from many individuals.
Instagram is giving away tools with the audience. You must make use of it effectively to connect with them.
Location-Based Tags
One of the most useful things about Instagram is the strength it gives you to reach people worldwide. While that amount of reach is great, what if you want to get more specific? Well, that's when Instagram geotags come into play.
Geolocations are collected from the location of your mobile device, which allows users to store or tag their content to those coordinates. Keep in mind, this only applies if you permit Instagram to publicize your location.
Another great way to locate content set to a specific tag is through hashtags. We know that using popular hashtags on Instagram gives your content more visibility. But you can also use hashtag locations to get your content suggested when people are near your area.
Conclusion
With more than 500 million viewers for Instagram stories, it's a no-brainer to include in your social media marketing strategy. Utilize the temporary nature of Stories to show off how great your company and product/service is! Happy posting!