Instagram recently launched another new feature which has to do with notifying posters of Instagram stories of screenshots being taken whenever anyone takes a snapshot or screenshot of it.
While this is obviously a good thing for the posters and it gives better control over privacy, it can be bad for most users.
Imagine stumbling on that really nice story update. Possibly a picture. You decided to take a screenshot of it and while at it, the original poster gets notified.
If you ask me, that's not giving me full privacy. The poster might decide to start hiding those updates from me if he/she thinks i am stuck-ing.
This feature wasn't originally invented by Instagram. It's been on Snapchat for a long time now.
As a matter of fact, if you've been following the trend, you'd realize that Facebook – the patent company, has been copying Snapchat.
Facebook Stories, Instagram stories, WhatsApp Status Updates were all copied from Snapchat.
Related: How To View WhatsApp Status Update Without Letting Them Know
While this is obviously a feature on Snapchat, there's a way you could take screenshots on Snapchat without getting caught. Same can actually be done on Instagram.
There are 3 ways you can do this on iPhone. Same steps however, can be applied on android.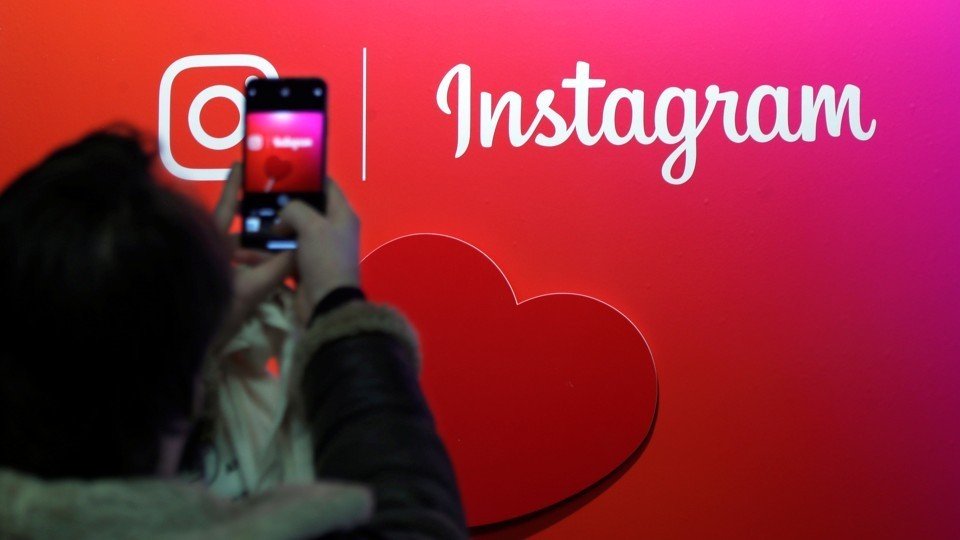 Just before we go over to the steps on how to take screenshot of Instagram stories without letting them know, let me point something out.
While the feature has officially rolled out, the photo and video sharing app allows users take one free screenshot of anyone's stories.
After that free one shot has been used, you'd get the following notification.
Screenshot in Stories

Next time you take a screenshot or screen recording, the person who posted the story will be able to see.
On IOS 11, the quickest way would have been utilizing the introduced screen recorder feature. However, that most likely wouldn't work without a twist.
Oh well, let's just go ahead and find out how to secretly save, download or screenshot Instagram stories.
How To Screenshot Instagram Stories Without Letting Them know
As earlier mentioned, I will be sharing with you here, 3 methods on how this can be done. I will also be using the iPhone running IOS 11 as a case study.
The steps however, can be implemented on android as well. You just need to find the close resource. Not to worry, I'd give you clues along the line.
Method #1. Control Center
IOS 11 comes with a revamped control center. This is more sleeker than it used to be on IOS 10 and older versions.
To avoid getting caught when taking screenshots or recording stories on Instagram using this method, follow these steps.
Step #1. Navigate to the story you want to take a screenshot or screen recording of.
Make sure you've completely viewed the image or played the video.
Step #2. Return back to that story and swipe up from the bottom to reveal the control panel.
Step #3. Tap on the Airplane icon to enable Airplane or Flight mode.
Doing so will disconnect any form of internet connection on the phone.
Step #4. Now take a screenshot of the Instagram story using the default screenshot method of your phone.
To make a screen recording if it is a video, simply tap on the record icon. You can thereafter, swipe down to close the control panel while the screen is still recording.
Step #5. When done, swipe up to reveal the control center again and tap the Airplane icon to deactivate the flight mode. This will restore internet access to the iPhone.
Step #6. Go to your photo gallery and you should find the screenshot or screen recording of the video there.
On android, swipe the top downwards to reveal the notification tray. Therein, you can enable and disable Airplane mode.
Just follow the same steps as indicated above. The major trick here, is to deactivate every form of internet connection on the device before doing the process.
Method #2. Using third-party apps
On android, there are loads of apps to perform almost every function.
That's not far-fetched on iOS. The issue with iOS however, is that you most likely would need to side-load the app to the iPhone.
Reason being that, some of these apps are not allowed on the app store.
On android, being able to download these apps from trusted external sources is very easy. However, on iOS, you'd need a computer for this to work.
If you wouldn't want to go through this, you can skip this part and check the next method. However, If you are willing to try, a few apps you can use are;
InstaBetter
Rocket Instagram
LongStories
Instastory (available on the app store).
Instastory is available for download on iPhone on the app store. The app allows you to watch anyone's Instagram stories without them knowing.
There is also an option to save your friend's stories or people you follow.
Same apps are available on android. Just search, download and follow the onscreen instructions.
Method #3. Use web-based Instagram downloaders
This method is particularly useful if you often use the service on your computer rather than your phone.
Just like Facebook stories and WhatsApp stories via web, Instagram stories can be seen on the desktop version or web-based version as well.
For this, I'd recommend using chrome. Reason being that, the chrome IG story extension does justice to you being able to download stories without notifying the poster.
So, there you have it guys. Those are the 3 methods through which you can screenshot, save or download Instagram stories without the poster knowing.