With over 50 million users, Tinder is definitely one of the most popular apps for online dating and hook ups. However, there are a few Tinder alternatives which tend to fit into your needs in regards meeting new people online.
On this very post, I will be talking on these apps I consider to be the best. Best in this case, is categorized based on personal experience and survey from other users.
As time goes by, I will be updating this post with more online dating apps that should aid you with being able to meet and hook up. Hence, if you wouldn't want to miss out on that, do consider adding this page to your bookmark (ctrl+D). That way, you'd be updated.
Just before we head over to the best Tinder Alternatives, is it okay to first discuss the idea for online dating or hook ups? Is that okay by you? Great!
For some people (myself inclusive) who can't seem to hook up with people in the real world for various personal reasons including being an introvert (Yes, I am), we tend to resolve to some of these sorta apps and services to meet up with people.
While this can be fun and interesting to venture into, you should really take precautions. These are people you do not know before hand. Whatever they may have said or told you, are specifically things they want you to know. It doesn't necessarily portray their real selves. Hence, it is paramount that you take precautions. Get to really know the person, perhaps before meeting.
Having said that, let's head on to the best apps considered as best Tinder Alternatives for online dating, meet ups and hook ups.
5 Tinder Alternatives For Online Dating and Hook Ups
In no particular order, these are the best 5 alternatives to Tinder that I can recommend at this time.
Badoo
Hitwe
InMessage
Facebook
MeetMe
Again, as earlier mentioned, this list will continually be updated as soon as I discover new ones worth mentioning. Hence, be sure to bookmark this page and visit regularly.
Having stated those apps, how about we talk on each one of them intensively? That way, you'd get an insight as to how the app works and sort. Cool? Great!
1. Badoo
Badoo came into the limelight some couple of years back and, over the years, it has gained some noticeable grounds. It has even become a household name in the dating apps category.
With about a 100million downloads on the Google play store and 4.3 average rating, you sure cannot go wrong with the app.
The app isn't only available on Android, but also on IOS. Being able to use the service on a desktop computer sure works fine.
Downloading and using the app is free. However, there are some premium features that requires credit. Credit can be bought using your PayPal account, credit card or even, mobile network. This, I find to be really cool and quite frankly, it's affordable.
Of course, the premium features is totally optional and you can go on and use the app without having to pay. However, there is a limit to the number of persons you can send a message to daily on badoo for free. Hence, it's a good practice to look properly before you leap.
Meeting people through encounters on the badoo application works in like manner as it does on Tinder. You'd need to swipe left or right to indicate you like a person or pass.
2. Hitwe
Perhaps, the second on my radar. Hitwe, just like Tinder and badoo, is another app through which you can get to meet people online and possibly hook up.
With about 10 million downloads and an average rating of 4.2 on the Google play store, hitwe can be considered as one of the best alternatives to Tinder.
The app has quite a handful of features and just like Badoo, there is a limit to the number of chats you can initiate on a daily basis. There are also premium features on the service and these of course, requires credit or subscription.
Being able to meet or hook up with people on the app is also quite easy. Thanks to the people nearby feature which is also available on the badoo application.
3. InMessage
Initially described as Instamessage, InMessage can be described as another cool Tinder alternative for online dating and hook ups.
The app currently have a download meter of around 10 million downloads with an average rating of 4.4. With such metrics, chances are, people find the app to be really useful.
Just like Tinder, InMessage requires that you swipe to indicate you like the person, or pass. The nearby feature allows you connect with people close to you thus, making it easy to possibly connect and likely hook up with people around you. This of course, requires your phone's location to be turned on.
Some premium features on the app requires coins. Thankfully, upon checking in daily, you  earn 10 coins. When this reaches to a certain number, you can use it in unlocking a feature. If you want, you can choose to buy coins to make the process faster. This, I sorta find interesting.
4. MeetMe
I stand corrected but I sorta think MeetMe and skout are sorta connected. In my opinion, what makes skout stand out, is the live streaming feature. With that, users can be able to get fans on the network.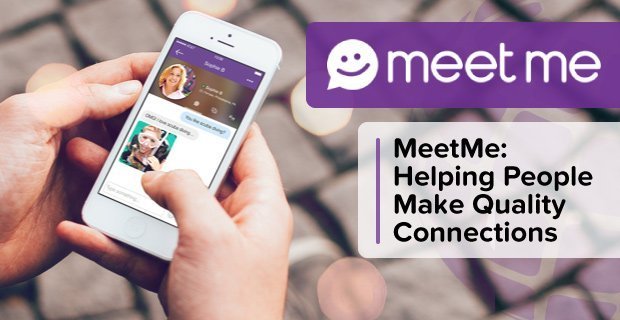 MeetMe on the other hand, can be considered as an alternative to Tinder. Current statistics have it that the social networking app has over 50 million downloads on the Google play store with an average rating of 4.2.
Just like every other app stated here, you can meet guys and girls close to you via the nearby feature. Being able to go live isn't only available on skout, but also on meetme. That way, you can connect with your fans on the networking app thus growing your fan base on the platform. Unlike Tinder, badoo and a few others which require swiping to like or pass, MeetMe requires you tap on the love or X icon when using the match feature.
5. Facebook
You wouldn't have thought Facebook would be on the list, would you? Well, Facebook was born out of the desire to connect people with their friends and loved ones. However, the social networking platform has grown to be more than that.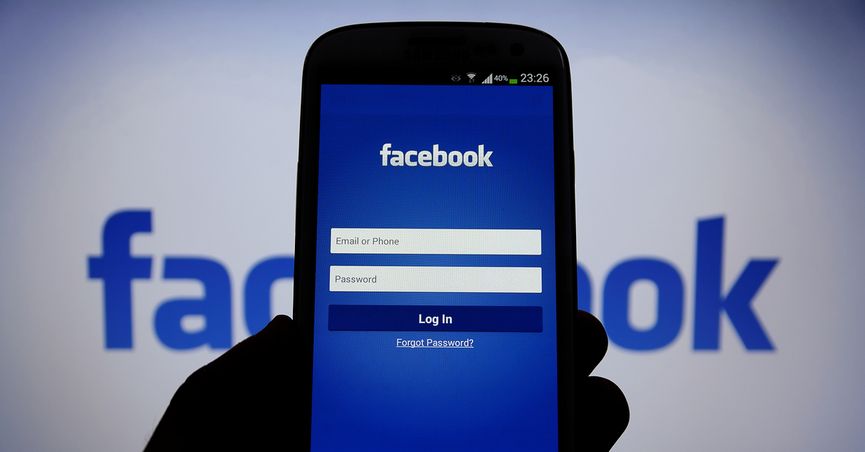 With over 1 billions active users on the platform, not only can you connect and hook up with friends and loved ones, you can also meet people with new people. Being able to find people on the platform is easy, thanks to the name search feature.
You can just input a random name and Facebook will display people with such names. You can thereafter, choose to poke or message these persons directly. However, a first step would be sending a friend request. That way, you want to be sure the other is probably also interested in knowing you. You could be mindful of the number of people you send friend requests to on a daily basis to avoid getting your account banned.
The Facebook app is available across all major mobile platforms. This includes Android, IOS, Java (if using that in this time and age). The desktop version of the platform can also be used for this same purpose.
Wrapping Up
As earlier mentioned, there are a lot more of these sort of apps or services that can be tagged as Tinder Alternatives thus giving you the ability to date, meet and hook up with people online. However, again, you should be careful with who you share your information with, online.
If by any chance, you tend to face issues with the Tinder application on your phone, this post on how to fix tinder oops something went wrong error should help you fix that. Heard of Tinder Online? It's a new service from the brand which allows you meet with people on tinder via your computer.
For the most part, when agreeing to meet, make sure you only meet with people in public places, not homes or somewhere private. This is for security reasons. Do not also disclose your precise apartment. You don't want a stranger suddenly knocking on your door.
As time goes by, I will be trying more related apps and likely update this post accordingly. Hence, if you aim not to miss out on the best apps considered as Tinder Alternatives for online hook ups and dating, be sure to include this page in your bookmarks.
Pending the time, which social networking app have you tried and had success with? If possible, share your success story with us alongside the app features using the comment session below. And if it's worth it, we will include it on this list after trial.