Lately, a couple of Nigerians have been complaining of being unable to subscribe to Apple Music on their iPhone as a result of the new CBN policy. Hence, the need for an alternative.
Spotify is an awesome alternative to Apple Music. However, it comes with a major limitation. And that's the fact that it isn't supported in Nigeria, India and some other countries. As usual, US and UK are supported.
So, how do Nigerians, Indians and other not-supported countries utilize the app? On Android, it's really simple. Simply downloading the app from a third-party site and using a VPN should set you going.
On iPhone, it's a different ball game. And this is because, if you didn't jailbreak the phone, you wouldn't be able to download apps from third-party sites.
Thankfully, I am here to share a step-by-step guide as to how you can download, install and use spotify on your iPhone without having to Jailbreak the phone.
Steps To Download Spotify On iPhone In Nigeria, India or Outside UK and US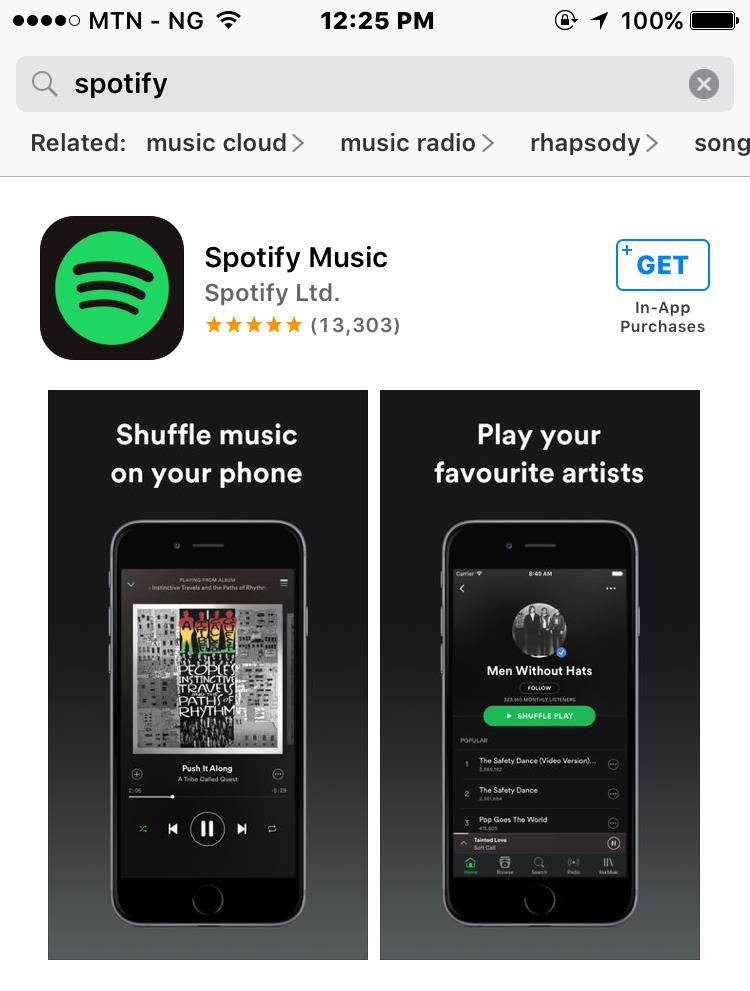 The first thing you want to do is download Opera VPN from the App Store. OperaVPN has been taken off the App store. However, I have found hotspotshield VPN to be able to do the same. Having tried out HotspotshieldVPN on iPhone, I figured it's a paid app. If you want, you can continue using it. However, a free VPN app I was able to use on iPhone, is VPN 360. Direct Download link here.
After downloading the VPN app, launch the app and follow the onscreen instructions. After installing profile, Choose to turn on VPN and select United States as the preferred location. On VPN 360, the only option is to tap on the power button.
Next, you need to navigate to Settings > iTunes & App Store > Apple ID. Sign out your current Apple ID and sign in your US Apple account. If you do not know how to create an US account, stay tuned!
After logging to your US Apple ID, go back to App Store and download Spotify. Here is the link.
After download is complete, still keep the Opera VPN connection active.
How to Install and Use Spotify On iPhone In Nigeria, India, and Other Unsupported Countries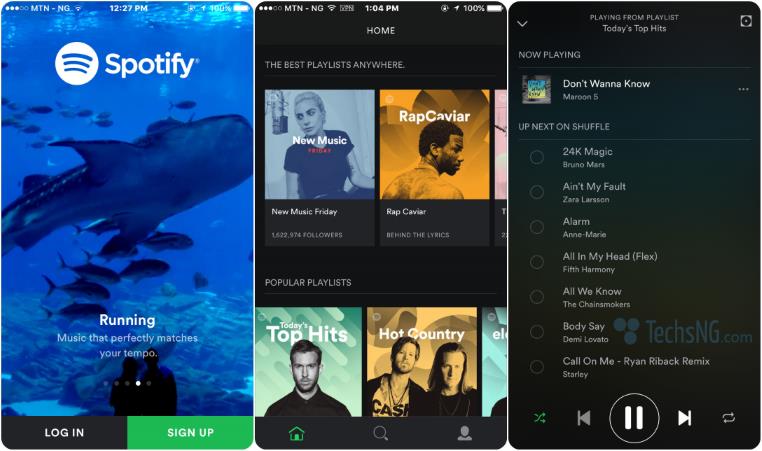 Like I mentioned earlier, make sure you are still connected to the VPN service. It is very important.
Launch the spotify app, and enter your sign up details. If you are not connected to the US IP, it won't work. Hence, keep the VPN service active.
After successfully creating your account, you should be able to use and enjoy spotify on your iPhone afterwards.
Please Note: You will need to switch the VPN app service ON anytime you want to use Spotify. I realize the app doesn't necessarily work if you are not connected to a supported country IP. Hence, choose United States when using the VPN service.
So, that's it guys. That's basically how you can download, install and use spotify on your iPhone while based in Nigeria, India or other unsupported counties. Need help? Feel free to use the comment form.
Update (June, 2018)
Although I had written on a post which talks on how to continue using spotify from an unsupported region, things seem to have changed. Lately, I have been able to use spotify on my iPhone without having to turn on the VPN.
Speaking of VPN, OperaVPN has been removed from the iTunes app store and I have updated the content above accordingly. Above, I proffered an option called Hotspotshield. Hotspotshield no longer offers free service. Hence, I would recommend VPN 360.
Maybe that will still be useful during the course of registration. However, If you are a Nigerian, you most likely do not need a VPN to continue using the spotify service from an unsupported region. Of course, feel free to explore and share what you think using the comment session.
Another update: I was wrong. A VPN is still needed to keep the spotify service going on your phone from an unsupported region after 14 days. I have updated the post accordingly with the VPN I use on my iPhone for spotify to work.
Oh, if using an android phone, there is a premium version of spotify app. This is particularly useful in getting the premium feature of the app without having to pay the required price. Thank me later, hehe!